Please do the following:
1. Login to your PayPal account
2. Find the subscription by searching in the | history | Basic Search |
3. Select a date range big enough to cover the estimated creation date of your subscription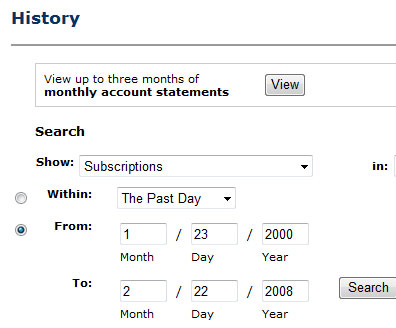 4. When search finishes, find the subscription and click "details"

5. Navigate to the bottom of the page and hit the [Cancel Subscription] button. You should now receive confirmation and email notification that your account has been canceled.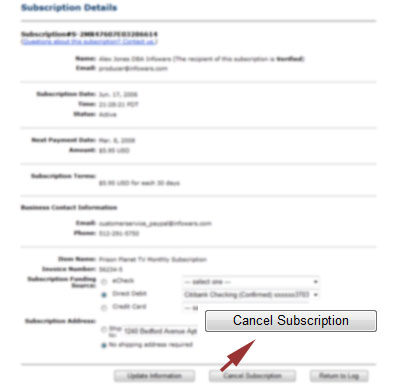 Unfortunately, this process cannot be automated because PayPal's cancellation procedures require manual intervention. You can alternatively send an email to
downloads@cyberjamz.com
and with the subject 'Account Cancellation' and your PayPal email address or subscription ID. Please allow 24 - 48 hours for a cancellation request to be effected via email request.