Blak Ink Music Group 2010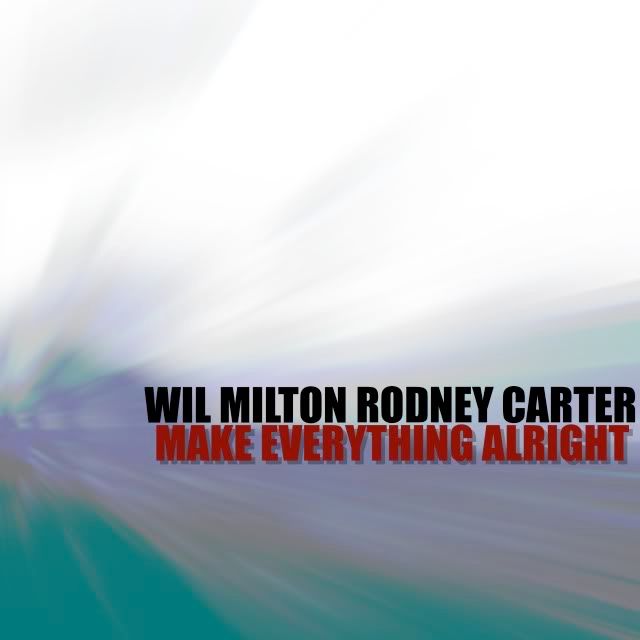 "CLICK HERE LISTEN to MAKE EVERYTHING ALRIGHT"
Release: "Make Everything Alright"
Artist: Wil Milton & Rodney Carter
Publishers: Something Milton Publishing BMI Soulice ASCAP
Producers: Wil Milton
Arranged: Wil Milton & Rodney Carter
Executive Producers: Wil Milton & Rodney Carter
Label: Blak Ink Music Group
Catalog #: BMG043
Street Date: IN STORES SOON
Wil Milton & Rodney Carter have done it again with the Gospel anthem Make Everything Alright. This inspirational masterpiece delivers a spiritually uplifting lyrical message in a simple-yet- smooth melodic fashion. Even though the song has a distinct Gospel feel, it also uplifts in that it showcases a Gospel lyric without sounding "preachy". Make Everything Alright is a song that will be embraced by the spiritual and secular with equal enthusiasm. True to form, Milton and Carter deliver the typical emotion that is the common ingredient in all of their works. This song is a celebration and reminder to be grateful of the many blessings that are bestowed but sometimes overlooked or forgotten. As you think the song is winding down, additional melodies are utilized to drive the song toward its harmonic crescendo. As with many of their other works, Make Everything Alright is sure to inspire and delight any listener looking for music with a purpose. In spite of the hard times that we are immersed in, Milton and Carter offer a dose of musical optimism with Make Everything Alright.
Keyboards & Drums by: Wil Milton
Lead & Background Vocals by: Rodney Carter
Mix Engineer by: Gus
IN STORES SOON