>>>>>>>>>>>>>>>>>>>>>>>>>>>>>>>>>>>>>>>>>>>>>>>>>>>>>>>>>>>>>>
PICK UP
So Emotional -
95 North, Donna Hidalgo at
TRAXSOURCE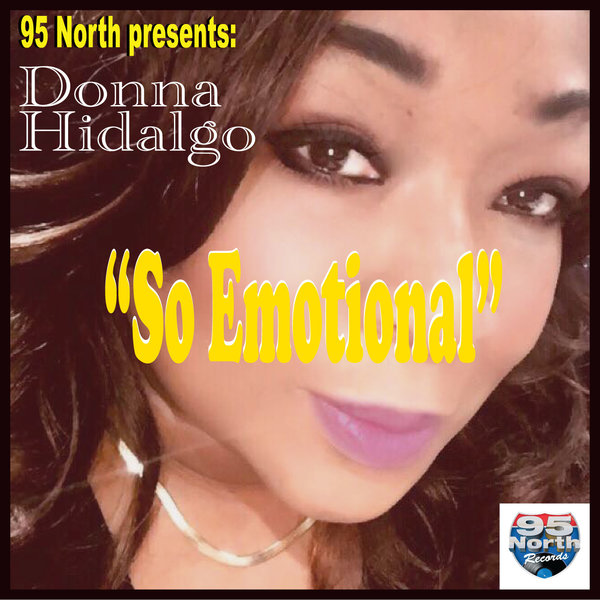 For this next release, Richard collaborates with Donna Hidalgo to bring you "So Emotional". With a variety of mixes to choose from, it will meet the needs of any dancefloor. The Club Vocal is the fully arranged vocal version complete with rolling bassline, warm keys, and energetic piano solos. The smooth dub goes in a more Latin-flavored direction with a bouncy piano chord pattern and Donna's adlibs floating over the track. The hard dub is a more stripped down version with aggressive keyboard patterns, a chugging bassline, and Donna's adlibs. The Raw Dub goes deeper by taking away the bassline and one of the keyboard patterns. The Bonus Beats and Club Instrumental give you further tools to work the mix.
Pick it up! And thanks for your support!
CREDITS:
Produced, Arranged, and Mixed Richard Payton for 95 North Productions, Inc.
Written by Richard Payton - Party Payton Music/Universal Songs of Polygram International, Inc. (BMI)
Donna Hidalgo - Donna Hidalgo Music Publishing LLC (BMI)
Keyboards and Drum/Percussion Programming by Richard Payton
All Vocals created and performed by Donna Hidalgo
Mastering: Toni Economides on behalf of Toni Economides Music
CONTACT:
Email:
rich@95north.net
Facebook:
http://www.facebook.com/95northproductions
https://www.facebook.com/richardpayton95north
(C)(P)2019 95 North Records