>>>>>>>>>>>>>>>>>>>>>>>>>>>>>>>>>>>>>>>>>>>>>>>>>>>>>>>>>>>>>
PICK UP
Do It Anyway You Wanna -
Chris Forman, Damon Bennett, Chris Dockins at
TRAXSOURCE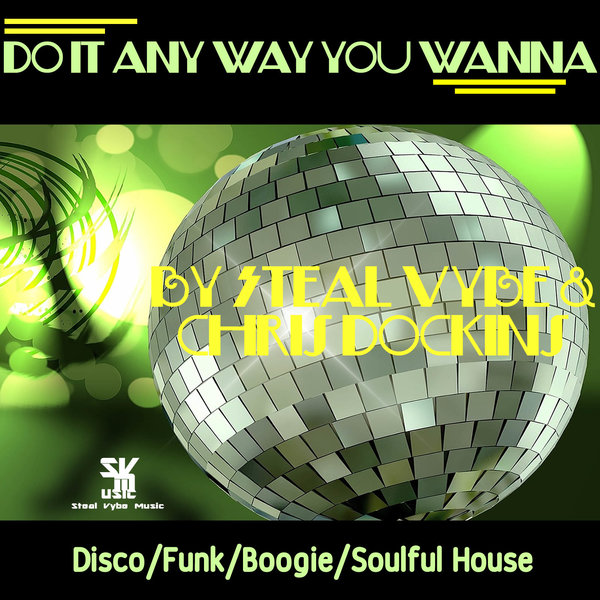 Star date 2019, at the near end of a millennium, we are here just like yesterday, back in 1975 when this infectious disco groove thing first started out in The Motown Philadelphia, aka The City of Brotherly Love. Steal Vybe & Chris Dockins refashioned this classic record, keeping that same feel and energy, but adding new color to give it a distinct new taste to satisfy this new disco worldwide crave. Bringing the world, a three-dimensional variety of dance versions from Disco/Boogie to Soulful house, and groove rhythmic soul to let you DO IT ANYWAY YOU WANNA.
Journey with us!
Credits:
Lead Vocals by Chris Dockins.
Background Vocals by Chris Forman & Chris Dockins.
Written by Leon Huff.
Additional Lead Lyrics written by Chris Forman.
Produced by Chris Forman, co-produced by Damon Bennett for Steal Vybe.
Instruments, including Rhodes, Piano, synths, strings, bass, percussion and drum arrangements played and produced by Chris Forman.
Lead & Rhythm Guitar by Harry Wilson.
Trumpet by Leon Jordan Jr.
Vocals recorded @ 305 The Woods Studios. All mixes, mixed & engineered by Chris Forman
Publisher: Mighty Three Music (BMI)