Hey, Alex Moreau here, new assistant A&R at MOHO 180. WANT TO GET YOUR MUSIC SIGNED by a globally known Independent Dance label with great distribution & promotional team, w/ numerous Top 10 charted hits in their arsenal? MoHo 180 RECORDS, the EDM division of the highly regarded MOREHOUSE RECORDS imprint is currently looking for unsigned gems that cover the wide spectrum of genres within Electronic Dance Music. Our music is available on over 75 reputable digital download shops incl. BEATPORT, TRAXSOURCE, iTUNES, JUNO, AMAZON, STOMPY, RHAPSODY, SPOTIFY & many more. Bring your 'A' game & submit your music to us via our Soundcloud dropbox now!
Dropbox:
http://soundcloud.com/groups/moho-18...t-work/dropbox
WE'LL ONLY CONSIDER UNRELEASED, ORIGINAL MATERIAL. ANY SAMPLES USED MUST BE LICENSE FREE.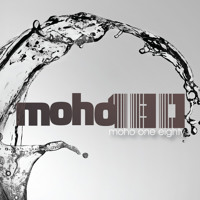 Visit our website:
http://www.moho180.com]www.moho180.com
Preview MoHo180 releases here:
http://www.beatport.com/search?query=moho+180
MoHo 180 on Souncloud:
http://www.soundcloud.com/moho180]ww...ud.com/moho180