Phuture Sole proudly presents the remixes of Windimoto - "Don't Let Me Leave Alone" featuring the silky tones of Victor St. Clair. You can expect a smooth, soulful ride with rhythms that persist until your audience realizes that dancing is just about the only viable option. There are six versions in all including three vocal mixes, a dub and two instrumentals; Ian Friday, Pirahnahead and Abicah Soul providing the new interpretations. It's a versatile production that we hope will prove equally useful in a variety of venues, so whether you choose to drop it in a club, a bar, on the radio or just at home for your own enjoyment, it should hit the spot. Enjoy!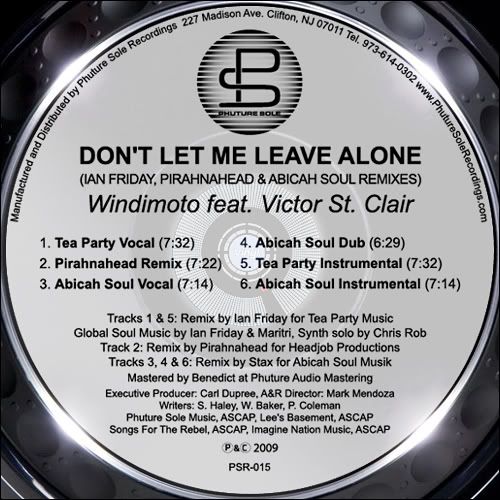 Click image for digital download.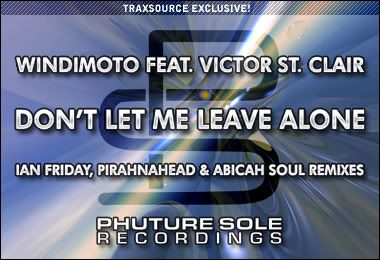 12" vinyl coming soon.