.................................................. .................................................. ............................................
PICK UP
Come Back Baby -
Dante Payne, Rubedo Walker at
TRAXSOURCE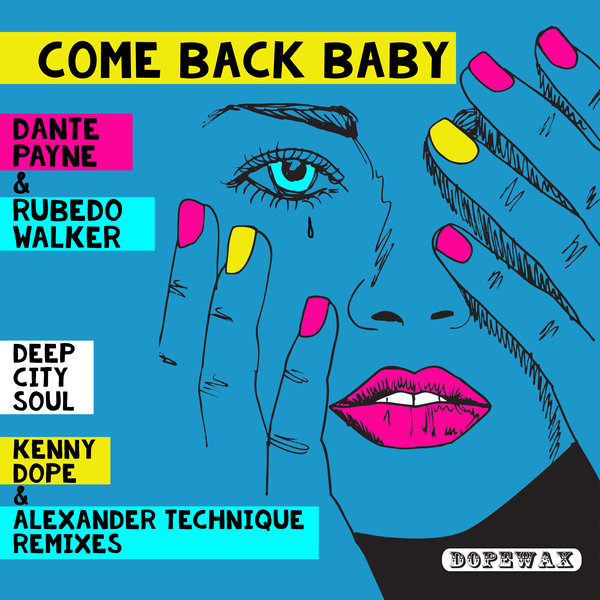 House Music Has A New Anthem : Come Back Baby On Dopewax Records.
A powerful track can be heard and spotted at 40 paces and instantly transfers into an effective anthem that reverberates throughout all the key DJ sets across the world. The latest signing to Dopewax Records comes in the perfect package of deep, punctuated beats and crowned with a memorable vocal hook you know will be repeated by anyone that experiences this song this summer regardless of location. Enter 2018 and a brand new collaboration between Dante Payne and Rubedo Walker who have been curating their sound under many guises finally step forward. Dante is an award winning Radio Presenter, DJ, Producer, Song Writer and Sound Designer and Rubedo is a new name on the block. With a history of international DJing, including 3 year residency at London%u2019s Ministry of Sound under a different moniker it%u2019s time to express the deeper side of this talented artist. A chance introduction to Matt Mckillop who has serviced the industry as an artist (one half of Deep City Soul), who hand delivered Come Back Baby into the right hands. Also took on remix duty with its other half Owen Taylor as Deep City Soul, whose name is synonymous with quality House music in all its guises and have well over a decade of house music production under their belt. Throwing in a funky soulful House remix from Kenny Dope and a Deep Dark Tech Remix and Dub from a Dopewax regular, Alexander Technique this incredible package has dance floors covered worldwide.
Executive Producers: Kenny Dope & Tracy "Treydawg" Moralez
Artwork Layout: Tracy Moralez
2018 Dopewax LLC a Division of K-Dope Productions LLC
www.kaydeerecords.com
Demo submissions:
TracksforKennyDope@gmail.com
Licensing:
Kdopeproductions@gmail.com
Label Management: Tracy Moralez
tracy@dopewaxrecords.com
www.dopewaxrecords.com
Twitter: @dopewax_records
Facebook: DopewaxRecords
FOLLOW ROBBI
ON
INSTAGRAM
LIKE + Robbi
FACEBOOK
~~~~~~~~~~~~~~~~~~~~~~~~~~~~~~~~~~~~~~~~~~~~~~
Robbi is sponsored by www.Nychouseradio.com
24 hrs of banging dance music in surround sound
[/img]