>>>>>>>>>>>>>>>>>>>>>>>>>>>>>>>>>>>>>>>>>>>>>>>>>>>>>>>>>>>>>
PICK UP
Love (The Remixes) -
Daniel Dutton, Carlos Harris at
TRAXSOURCE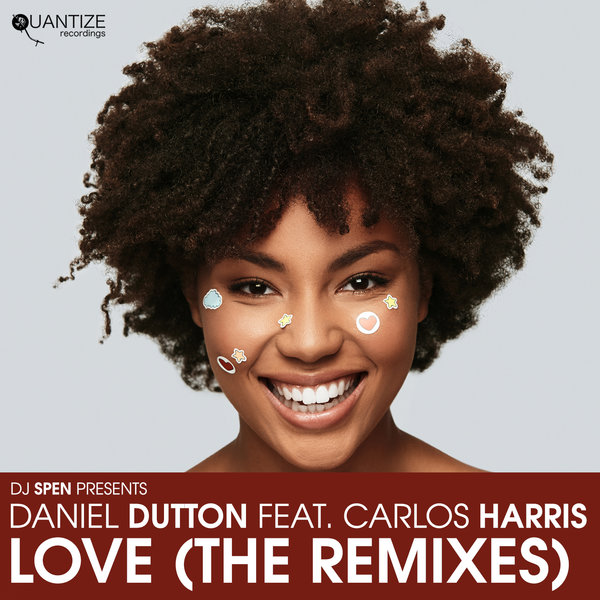 Daniel Dutton Feat. Carlos Harris ?Love?
Written by Daniel Dutton
Published by Quantize Music Publishing
Produced by DJ Booman
Co-Produced by Top Secret Engineered by Top Secret
Mixed and Mastered at Writeway Studios, Baltimore, MD.
Following success of our Miami Sampler 2019, Quantize Recordings is proud to present the full release of ?Love? by Daniel Dutton featuring Carlos Harris. At a time when the world seems chaotic, when many are concerned about the government, the economy, gun crime and fake news, Daniel Dutton comes at us with a conscious awareness of these issues, and a simple solution: ?What the world needs is love.? Daniel, alongside Baltimore Hip Hop Legend Carlos Harris, delivers this message perfectly via a dynamic production from DJ Booman. This package contains Daniel?s original Mix, DJ Beloved and DJ Spen?s soulful house mix, and Geoffrey C?s Remix that?s perfect for peak time, hands in the air dance floor action. The message is ?Love!?
1. LOVE (DJ Beloved & DJ Spen Remix)
Remix Produced and Arranged by DJ Beloved & DJ Spen
Keyboards by Jerry Williams
2. LOVE (Geoffrey C Remix)
Remix Produced and Arranged by Geoffrey C
3. LOVE (DJ Beloved & DJ Spen Dub is the Message Mix)
Remix Produced and Arranged by DJ Beloved & DJ Spen
Keyboards by Jerry Williams
4. LOVE (Geoffrey C Instrumental)
Remix Produced and Arranged by Geoffrey C
5. LOVE (Original Mix)