12-02-2010, 12:02 AM

Alexander East with remixes by Audio Soul Project, DJ Dennis and Aarta
---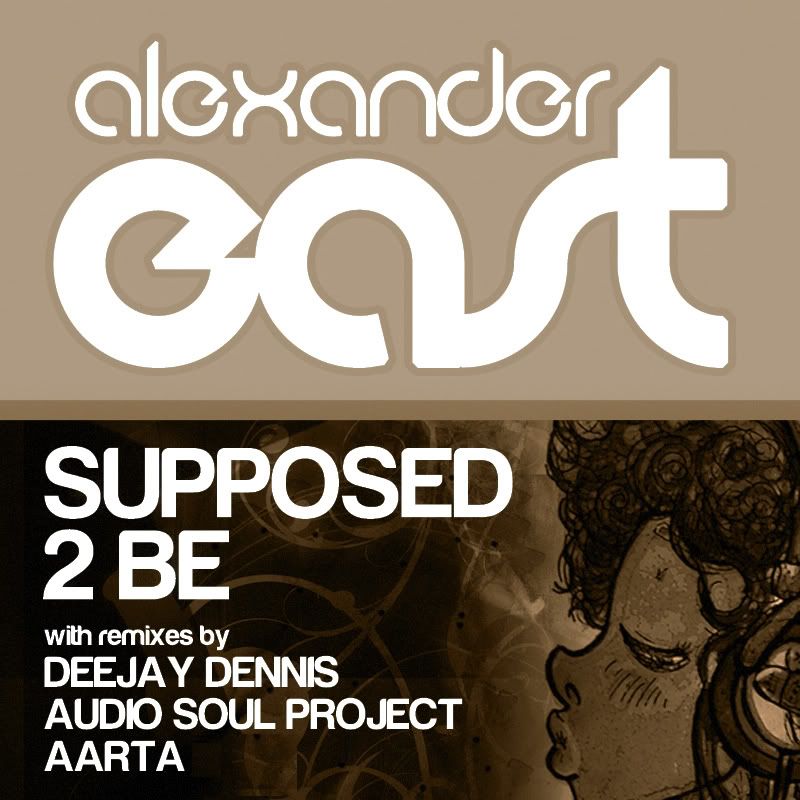 3345 Music presents Alexander East - Supposed 2 Be
Alexander East http://www.planeteastmusic.com has taken the electronic community by storm, gaining enormous respect with releases on Afterhours, NRK, Nordic Trax, DJ Magazine, Fabric, Promo Only, Aroma, Blockhead, Swank, Amenti, OM Records and Defected Music. His collaborators include Jimpster, JT Donaldson, Atnarko, Rick Preston, Swirl People and Olivier Desmet. and he has provided vocals on releases by Jake Childs, Jay J and Derrick Carter. Alexander has been bumping dance floors as a dj since 1994. 3345 Music is proud to present Supposed 2 Be where Alexander takes his talent to yet another level nothing short of fantastic!
http://soundcloud.com/3345music/supposed-2-be-original-mix/s-deMpI
Original Mix – Alexander's quiet charm and sophistication shine as he builds from a deeply personal moment into a mysterious intensity – a wave you want to ride - something you see but have been missing.

http://soundcloud.com/3345music/supposed-2-be-aartas-architext-mix/s-m5aMP
Aartas Architect's Mix – Supposed 2 Be takes a jazzy turn with subtle keys and a jackin feel for you and I - brought to us by underground hero Aarata.

http://soundcloud.com/3345music/supposed-2-be-audio-soul-project-mix/s-v4qmk
Audio Soul Project Remix www.audiosoulproject.com – This dub up version is courtesy of minimal house, always forward moving Mazi . Sparse but bumping hard – you need this song inside your life.

http://soundcloud.com/3345music/supposed-2-be-selektra-in-my-life-remix/s-cftQF
Selekta In My Life Remix www.selektarecordings.com – Deejay Dennis from Cali to Philly catches the house feeling with sweeps, pads and bleeps buzzing over charging rhythms. A touch of 80s, a touch of 90s, but all fresh.

http://soundcloud.com/3345music/supposed-2-b-rock-iz-dead-revamp/s-mV1ir
Rock Iz Dead Mix - Alexander channels his inner royalty with funky broken beats that crescendo into a guitar shred frenzy of passion.

Get it Now Exclusively at:
http://www.traxsource.com/3345_music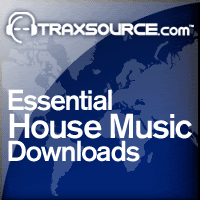 The track for me is the Rock Iz Dead Revamp. It's a real killer. Big support from me on this mix..
Ashley Beedle: Ministry Of Sound Radio / Out Hear / Darkstarr

Great track. favourite versions are the Aarta Architect's Mix and Audio Soul Project Remix. Will play.
Tommy Largo: Lost My Dog / Kolour / Guesthouse / Control

Audio soul remix 4me..... nice stuff.
DJ EMan: LIBERATE RECORDINGS/LIBERATE SESSIONS CYBER JAMS RADIO/THE RETURN NYC SAPPHIRE LOUNGE

Nice all around package. full support!!
Marco Celone (DJ MFR) Transport Recordings / New Mondo

Loving the original
CJ Mackintosh

Excellent! Liking the original mix and the Selekta mix, will try these out.

Giom: Om Records / Ornate / Kolour

Original and Selekta in My Life mixes are lovely. Mr East is an insitution!



Deepchild: Trapez / Anabatic / Resopal

Tasty jacking / disco style, great blend of styles here, audio soul project takes it deep, great sound !
Joey Silvero (Distant People): Distant People Mix Show / Foliage / Seamless

Loving It!
Glenn Underground: Strictly Jaz Unit

Got me dancing. Loving this package.!
Quentin Harris: Strictly Rhythm

3345 Music – house and downtempo Moving you, Moving the World!
www.3345music.com
www.facebook.com/home.php#/pages/3345-Music/56127877766
www.myspace/com/ttffmusic
www.like.com/artist/3345+Music
www.youtube.com/user/3345Music
www.twitter.com3345Music
Register at www.3345Music.com/contact.html for more free music.
Hit us up for booking, remixing and licensing info for 3345 Music artists and producers.
Get our Amazing Catalog featuring remixes by DJ Spinna, Ralf GUM, Glenn Underground, Demarkus Lewis, Sona, Gregory Del Piero, High Maintenance, Moodswinger, DJ FM, ill castle, Tony Loreto and Jacko, Rick Preston and more at:
https://www.beatport.com/label/3345_Music
http://www.junodownload.com/labels/3345+Music/releases/
http://www.stompy.com/Label/3345
http://www.amazon.com/s/qid=1283660954/ref=sr_shvl_1-all?ie=UTF8&keywords=3345%20music&rh=n%3A163856011%2Cn%3A!624868011%2Ck%3A3345%20mus ic%2Cp_n_feature_browse-bin%3A625150011
3345 Music presents Deep Twisted Roots by Joe Castillo every other Tuesday at 9 p.m. Eastern time spinning jazzy and soulful house straight from the heart on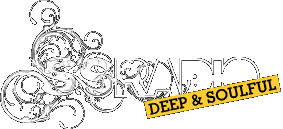 .
and get the podcast on Itunes http://itunes.apple.com/us/podcast/3345-music-deep-twisted-roots/id366453411?i=82120218 and check Joe's Top Ten at
http://www.traxsource.com/index.php?act=search&ss=joe+castillo&sc=charts&cf=all&gf=0