>>>>>>>>>>>>>>>>>>>>>>>>>>>>>>>>>>>>>>>>>>>>>>>>>>>>>>>>>>>>>
PICK UP
Taken By Dreams -
Timmy Regisford, Felicia Graham, Tiger Wilson at
TRAXSOURCE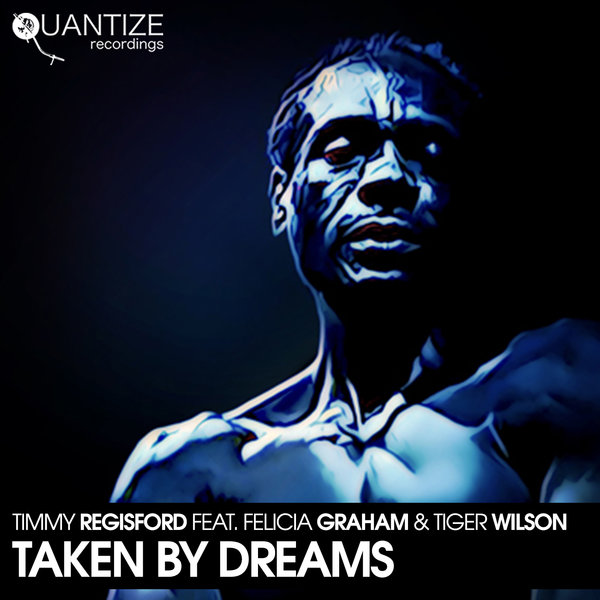 Timmy Regisford feat. Felicia Graham & Tiger Wilson ?Taken By Dreams?
Produced by Timmy Regisford
Vocals by Tiger Wilson & Felicia Graham
Mixed by Dave D*Sol Rivera
Instruments Played by Tiger Wilson
DJ Spen, Thommy Davis & Kelly Spencer Executive Producers
Quantize Recordings is delighted to present the latest release from the legendary Timmy Regisford. Taken by Dreams. which first appeared on Timmy?s album 7PM, features the soulful, sultry vocals of Tiger Wilson and Felicia Graham. Together these two singers deliver one of the most beautiful songs you?ll ever hear.
This release contains a remix from Frankie Feliciano, one of House Music's most respected producers. His mix is a beautiful, center-stage, soulful production that is truly not to be missed. Alongside Frankie?s version is the DDR Sunrise mix which starts gently and slowly intensifies into a big ball of fire charged energy. Timmy?s brilliant Original Mix complete this package with the perfect combination of vocals, afro fused beats and organic keys.
?Taken by Dreams? is guaranteed to another unstoppable Timmy Regisford chart topper!
1. ?Taken by Dreams?
(Frankie Feliciano Remix)
2. ?Taken by Dreams?
(DDR Sunrise Remix)
3. ?Taken by Dreams?
(Original Mix)
4. ?Taken by Dreams?
(Frankie Feliciano Instrumental)
5. ?Taken by Dreams?
(DDR Sunrise Instrumental)