[IMG]
http://i911.photobucket.com/albums/a...pthideArt2.jpg
[/IMG]
3345 Music takes a left turn into Dubstep and Broken!
We fell into Polish wunderkind Depthide www.depthide.pl and his minimal house jam Lost in a Daydream. The 19-year-old's previous releases on Chestnut Ave. Recordings and Mercado Paralelo Music attest to his growing stature in electronic music production. The remixes took on a life of their own:
Blixaboy
http://www.myspace.com/blixaboy
and Red Eye's
http://www.facebook.com/pages/DJ-Red...2309249?ref=ts
s Wet Dream Mix – Dallas underground legends turn Lost in a Daydream on its head with a dubstep, ragga, acid maneuver!
Short Bus Kids Remix
http://www.bouncehouserecordings.com
– The production duo based out of San Francisco and Amsterdam rock the minimal groove into a late-night anthem.
Low Light Broken Mix – The Bump Brothers keep turning left with a broken beat, slight-aggro vibe not for the four-on-floor-set or the feint of heart. Mysterious and elusive, hard to find, harder to catch - we still haven't met these underground hipsters - but they deliver the goods - the banging beats.
Original Mix – The throbbing arpeggio drives the mood from early evening to early morning.
Depthide's Bells Mix – Deeper than deep with a slight tech feel, Maciej caps the remixes with a sun riser.
Support from Craig Stewart, Gregory De Piero (Short Bus Kids Remix, Bells Mix), Marc LaCasse (Original Mix, Bells Mix, Short Bus Kids Remix), DK Watts (Original and Bells Mix), Deron Delgado, Andrew Duke (Original Bells and Short Bus Kids) and Iluvhousemusic.com!
Get it Now Exclusively at:
https://www.beatport.com/label/3345_Music
FOR A LIMITED TIME get your choice of a previously released 3345 Music track FOR FREE!
Buy the whole Depthide - Lost in a Daydream release right now and forward your electronic purchase receipt to
info@3345music.com
and tell us which mix from our previous releases you want. We will send you a download link for wav file of the track you select to the email address on the receipt. (This offer is not affiliated with any distributor).
3345 Music – house and downtempo – an international collective of the finest groove inspired artists! Check us out at:
www.3345music.com
www.facebook.com/home.php#/pages/3345-Music/56127877766
www.myspace/com/ttffmusic
www.like.com/artist/3345+Music
www.youtube.com/user/3345Music
follow us on
www.twitter.com3345Music
and get gear at
www.cafepress.com/3345music
Register at www.3345Music.com/contact.html for more free music.
Hit us up for booking, remixing and licensing info for 3345 Music artists and producers.
[b] Get our Amazing Catalog now available on
https://www.beatport.com/label/3345_Music
And
https://www.traxsource.com/3345_Music
featuring remixes by Ralf GUM, Glenn Underground, Demarkus Lewis, Alexander East, Sona, Gregory Del Piero, High Maintenance, Moodswinger, DJ FM, ill castle, Tony Loreto and Jacko, Rick Preston and more!
[IMG]
http://i911.photobucket.com/albums/a...stedRoots3.jpg
[/IMG]
3345 Music presents Deep Twisted Roots by DJ Joe Castillo every other Tuesday at 9 p.m. Central time spinning jazzy and soulful house straight from the heart on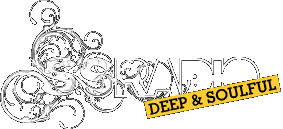 .
Coming Soon:
Grooveblaster - the coolest thing we've heard lately - an amazing downtempo track called Angie Dickinson with remixes by DJ Spinna, Moddswinger and more!!
Intensity of Sound – Lounge Affiars
Moodswinger - Remixes EP
And more from Alexander East and Gregory Del Piero!