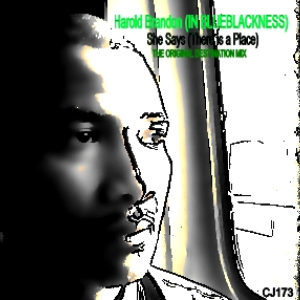 She Say?s(There is a Place) (Original Mix) ? Harold Brandon ? Brandon Dee (IN BLUEBLACKNESS)
There is something special about this artist and producer in that he can transform his voice from Sade to Marvin Gaye and just about any vocalist out there.. this is a unique talent that only a few possess. When you hear this piece ,it will take you there?. to that place that she says? either it be that spiritual place,the dance floor or that hidden cozy place you to meditate.. the lyrics and music will let you flow.
This is yet another favorite release of mine that I truly love and we hope you do too !
**There are 2 other parts to this wonderful package,info TBA.
coming very very soon to Cyberjamz Records.
produced and written by Darren H. Brandon, ?IN BLUEBLACKNESS? productions DHB Music ASCAP