3345 Music presents
Angie Dickinson by The Grooveblaster www.thegrooveblaster.com/
Enigmatic, charisma, ironic yet seductive, femininely fluttery, undeniably edgy, this is Angie Dickinson. Rollin' right into summer with a soulful waterfall of jazzy and soulful keys Angie Dickinson is the inspiration for the 3345 Music crew.
DJ Spinna
www.djspinna.com/
works a futuristic funk element with the vibe and groove going strong in a building house version riding the horns into the late night.
Moodswinger's Vocal Vibe
http://www.facebook.com/event.php?eid=125947020761487#!/pages/Moodswinger/131073735509?ref=ts
is a sweet slow down into a spiral of cool beats and vocals that send you into a chilled state of bliss.
Followed up by Moodswinger's R-n-Beatstrumental with an easy going flow of jazzy horns and soft soothing keys.
Old School Acid Jazz Mix by ThreeC is bumpin' it up with a joyous mixture of horns and break beats you can't resist shakin' your hips to.
And the Original Jazz Mix is a classic combo of Kenny Burrell, Steely Dan, Dave Brubek and St. Etienne.
Support:
Ralf GUM - Will play the Spinna mix.
DK Watts of the Short Bus Kids - Really nice package of songs. I really like the Moodswinger vocal remix...solid stuff. All tracks are right on.
Craig Stewart and Johnny Montana - Supreb live instrumentation, lovin' all the joints, perfect for our radio shows!
Joey Silvero - Distant People Mix Show / Foliage / Seamless - Love the feel of the old school acid jazz mix but dj spinnas remix is the stand out for me.
Demarkus Lewis - Grin Music / Slip N' Slide / Stilnovo Music - Spinna drives it deep here... The Old school acid mix is really dope also for those bar groove moments.. nice.
DJ EMan - Full House NYC/The Liberate Sessions Chi. / Liberate Recordings - Moodswinger's Vocal Vibe is nice.
Pathaan - BBC / iDJ / Songlines Music Reviewers - Wowee DJ Spinna's remix is so gawd damn sexy !!
Robert Owens - Compost / Worldwide Various - Moodswinger's Vocal Vibe get a nice vibe.
Chuck Love - Om Records / Love Network - Such a great package you guys!
DJ Phil T - DJ Times / Bigshot Magazine / Promo Only - A groovy, funky gem highlighted by Spinna's top notch remix.
DJ Meme - Soulfuric / Defected / Knee Deep - Old School Acid Jazz Mix - Wow !!! Lovin it !
Jamie Topham - CD Pool / JT Music Media Mgmt - Yes Yes! Loving this sound!! That man Spinna's deftly delivered, techy-afro-house rub works a treat, while the Old School Acid Jazz and Original Jazz mixes are definitely doing it for me... Keep 'em coming!
Greg Fenton - DMC Update / Our House Magazine - Old School Acid Jazz Mix is a blast from the past.
Mousse T - Peppermint FM / 1live / N-Joy - really enjoyed the melody on this.
Joshua Heath - Salted Music / DAE / Balance at King King - Diggin the live downtempo grooves, always keen for organized horn sections, the sax solos get a little cheesey for me, but all in all, good.
Darren Holland of Baldeloxx - full support.
Anji Bee of The Chillcast - love the remixes!
DJ FM - Moodswinger vocal vibe remix is soooo smooth. Love it. Has Naked Music circa 2001-2002 written all over it.
City Soul Project - awesome, really like the DJ Spinna remix.
David Lopez Sanchez - Love all tracks, specially the Spinna remix, super freshly and original track for the dancefloor. The other cuts are great too for my warm up / funk / acid jazz sessions.
Antony Angell - Essential House Radio - Support for DJ Spinna Mix.
Deep South Audio - The old School Acid Jazz remix is my favorite .. punchy beats .. laid back grooves .. an essential summer fix.
Joe Castillo - hear it on SSRadiouk
Reviews:
SpiritofHouse.com – The original is a marvelous soul laced jazz-funk production on a down tempo tip. Moodswinger delivers an uber cool hip-hop inspired version, while ThreeC turns the heat up with a phat break beat groove on his 'Old School Acid Jazz Mix'. Lastly, DJ Spinna injects the song with his distinctive sounds and melodious - the result can only be described as extraordinary yet spiritual and timeless.
Deepsouthaudio blog - Like its actress namesake, "Angie Dickinson" is enigmatic, femininely fluttery, and undeniably edgy. The original cut is led by a shimmering waterfall of jazzy, soulful keys and lovely sax over solid rhythms. The showcase of this set is the gorgeous remix by DJ Spinna, the masterful multi-genre producer. Combining house tempos, subtle samba rhythms, and electronic melodies Spinna fuses the original's keys and horns into something otherworldly but still at home on forward-thinking dance floors. In addition, you'll also find a delicious hip-hop influenced downtempo mix from Dallas electronic artist Moodswinger that will get the heads nodding. It's a sweet slow down into a spiral of cool beats and vocals that send you into a chilled state of bliss. Another Dallas denizen, ThreeC, takes it back to all things 'Phat N' Jazzy' with his Old School Acid Jazz Mix, bumping it up with a joyous mixture of horns and breakbeats one can't resist shaking hips to. This is a superb package for global beathead sound systems"
Get it Now Exclusively at:
www.traxsource.com/3345_music

DJs send us your playlist featuring Angie Dickinson to get bonus tracks!
3345 Music – house and downtempo – an international collective of the finest groove inspired artists! Check us out at:
www.3345music.com
http://www.facebook.com/3345Music
www.myspace/com/ttffmusic
www.like.com/artist/3345+Music
www.youtube.com/3345Music
http://3345music.podOmatic.com
follow us on
www.twitter.com3345Music
and get gear at
www.cafepress.com/3345music
Register at www.3345Music.com/contact.html for pre-releases, event updates and free music.
Hit us up for booking, remixing and licensing info for 3345 Music artists and producers.
Going strong is Depthide
www.depthide.pl
– Lost in a Daydream featuring Blixaboy
http://www.myspace.com/blixaboy
and Red Eye's
http://www.facebook.com/pages/DJ-Red...2309249?ref=ts
s Wet Dream Mix – Dallas underground legends turn Lost in a Daydream on its head with a dubstep, ragga, acid maneuver! A
Short Bus Kids Remix
http://www.bouncehouserecordings.com
a new style techhouse jam. The Low Light Broken Mix – A left turn broken beat mix from the Bump Brothers. The Original Mix – percussive waivering keeps the edge alive and Depthide's Bells Mix – dark with deeper tones stripped down to its hidden layers.
Support from snf on dubstep.fm, Craig Stewart, Gregory De Piero (Short Bus Kids Remix, Bells Mix), Marc LaCasse (Original Mix, Bells Mix, Short Bus Kids Remix), DK Watts (Original and Bells Mix), Deron Delgado, Andrew Duke (Original Bells and Short Bus Kids) and Iluvhousemusic.com!
This and all of our Amazing Catalog with remixes by Ralf GUM, Glenn Underground, Demarkus Lewis, Alexander East, Sona, Gregory Del Piero, High Maintenance, Moodswinger, DJ FM, ill castle, Tony Loreto and Jacko, Rick Preston and more available on https://www.beatport.com/label/3345_Music and all of your favorite download sites.
[IMG]
http://i911.photobucket.com/albums/a...stedRoots3.jpg
[/IMG]
3345 Music presents Deep Twisted Roots by DJ Joe Castillo every other Tuesday at 8 p.m. Central time spinning jazzy and soulful house straight from the heart on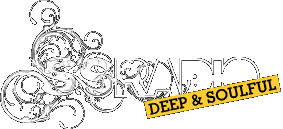 .
Subscribe to the podcast at
http://itunes.apple.com/us/podcast/3345-music-deep-twisted-roots/id366453411?i=82120218
Coming Soon:

Moodswinger - Remixes EP
Intensity of Sound – Lounge Affairs
Photo Poetic with remixes from DJ FM and The Bump Brothers
Pepper Mashay and Alfred Norese
And more from Alexander East and
Blixaboy and Red Eye!