>>>>>>>>>>>>>>>>>>>>>>>>>>>>>>>>>>>>>>>>>>>>>>>>>>>>>>>>>>>>>
PICK UP
Save Me From Me - Ambrosia at:
TRAXSOURCE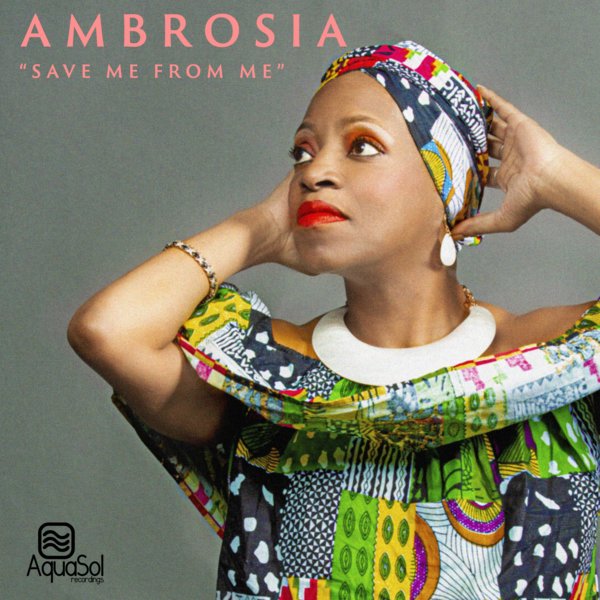 AMBROSIA "SAVE ME FROM ME"
Lyrics Written & Arranged by Ambrosia
Music Produced & Arranged by David Lalla & Gary Logan for Jersey Soul Productions
Keys by Mr Deelaa
Additional production and remix by LooweeR Rivera
Executive Producer: Ambrosia Gainous
Photograph by Darryl Sheppard
Mixed & Mastered by LooweeR at Ripp Trax Studios
Ambeeland Music (Ascap)
Bluescience (Ascap)
Curttis G Logan (Ascap)
Spiritofhouse.com
In the Spotlight: Ambrosia "Save me from me" (AquaSol Recordings Promo)
Written By Mike Fossati
"Save me from me" is the first single taken from Ambrosia's upcoming full length album, coming your way in superb interpretations by Jersey Soul and Loowee R. Kicking things off are Jersey Soul with their glorious interpretation of the song, with Ambrosia's unmatched heartfelt vocals accompanied by sublime jazzy keys, ethereal chords and a thrilling organic backdrop. Following is Loowee R who relaxes the vibe on his enchanting re-imagination fueled with mellifluous melodies and deeply rumblin' rhythms.
Ambrosia Gainous has one of the sweetest voices in soulful house music. So many of her %u201CShelter%u201D infused jams have blessed dance floors all over the world and now she is lending her gifts to Aquasol Recordings. A true jazz vocalist pioneer for over 35 years, Its a true honor to present this first single from her forthcoming album. Enjoy this momentous masterpiece.