Castillo and Face feat. Jennifer Perryman - Funky Little Dots
Every night sing a song
Sing to stay up all night long
Sit and play the piano keys
Funky Little Dots are all I see!
Alexander East from
http://www.planeteastmusic.com
Planet East hits the dancefloor hard as
http://www.jenniferperryman.com
Jennifer's vocals begin to rise with groove. Intensity of Sound's Plotted Dots Mix opens up the scene with a technicolor view - its clear to you, its clear to me. The Original Mix brings the energy vibe to the front and Castillo and Face's impeccable arrangement shines. The Very Deep Dub relies on a rhodes and subtle guitar as
http://www.myspace.com/threecmusic
3C sets the mood. Finally the Funk of the Dot Mix is down-groove beauty with Jen scatting over jazzy chords - a perfect nitecap!
Get it Now Exclusively at:
https://www.beatport.com/label/3345_Music
Support from Graham Sahara (AE mix very tastie!), Bella Vida (great song!), House Music with Love (feeling AE), DJ FM (love Alexander's mix), DK Watts (feeling AE and very deep dub), TagArtMusic (Plotted Dots mix in rotation), Craig Stewart (outstanding release!).
FOR A LIMITED TIME get your choice of a previously released 3345 Music track FOR FREE!
Buy the whole Castillo & Face feat. Jennifer Perryman – Funky Little Dots release right now and forward your electronic purchase receipt to
info@3345music.com
and tell us which mix from our previous releases you want. We will send you a download link for wav file of the track you select to the email address on the receipt. (This offer is not affiliated with any distributor).
3345 Music – house and downtempo – an international collective of the finest groove inspired artists! Check us out at:
www.3345music.com
www.facebook.com/home.php#/pages/3345-Music/56127877766
www.myspace/com/ttffmusic
www.beta.play.fm/label/3345music
www.like.com/artist/3345+Music
www.youtube.com/user/3345Music
follow us on
www.twitter.com3345Music
and get gear at
www.cafepress.com/3345music
Register at www.3345Music.com/contact.html for free music.
Hit us up for booking, remixing and licensing info for 3345 Music artists and producers.
Get our Amazing Catalog now available on
https://www.beatport.com/label/3345_Music
And
https://www.traxsource.com/3345_Music
featuring remixes by Ralf GUM, Glenn Underground, Demarkus Lewis, Sona, Gregory Del Piero, High Maintenance, Moodswinger, DJ FM, ill castle, Tony Loreto and Jacko, Rick Preston and more!
Coming Soon:
Dethide -Lost in Daydream with special remix by Red Eye
Grooveblaster - the coolest thing we've heard lately - an amazing downtempo track called Angie Dickinson
Intensity of Sound – Lounge Affiars
Moodswinger - Remixes EP
Gregory Del Piero – TBA
3345 Music presents Joe Castillo every other Tuesday at 9 p.m. Eastern time spinning jazzy and soulful house straight from the heart on
www.ssradiouk.com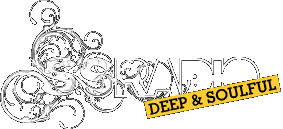 .