.................................................. .................................................. .........................................
PICK UP
Closer -
DJ Funky T, Mpho Masilo at
TRAXSOURCE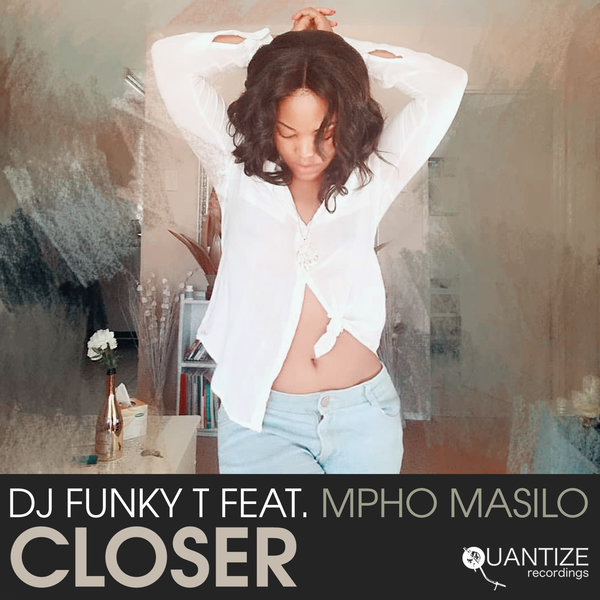 DJ Funky T feat. Mpho Masilo ?Closer?
Written, Arranged & Produced by Simon Mosia
Mixing and Mastering by Simon Mosia
Vocals Performed by Mpho Masilo
Vocals written by Mpho Masilo
Additional Mastering by DJ Spen @ Pavement Productions
Published by Funky T Music & Samro Music
Hot, beautiful, rocking and sexy.
Funky T?s ?Closer? featuring Mpho Masilo is all of the above. This release has all the brilliance of a summertime smash! It grinds beautifully as Mpho sings the familiar story of love and desire. Funky T provides two mixes for your pleasure. The Afro Revive leads the package with musical composition and compulsive rhythms combined to make this a treat for Afro House lovers. For those that prefer a direct and funkier sound, we provide you Funky T?s Original mixes, with a vocal mix and instrumental. Both mixes are the heat that'll set your summer on fire!
01. ?Closer? (Afro Revive Mix)
02. ?Closer? (Original Mix)
03. ?Closer? (Instrumental Mix)
Bert Bevans "Awesome, Thank You!!!"
Candice McKenzie "I'm a big fan of DJ Funky T - this song is great, I love both mixes, thanks Quantize! Candice"
Deli G "Dope Release"
DJ Biskit "Nice groove"
dj booker t "wicked tuneeeee will support"
Dj Greg "H.O.T !!!"
dj groove "Simple and easy to tap and nod to!"
djdavidharness "digging this right here!!"
DjPope "HOT TRACK RIGHT HERE"
EDDIE Boom "soulful hotness is the only way to describe this trk very nice"
Geoffrey C "This is Nice!!"
Gary LeMen: support
Hippie Torrales "Loving the sweet vocals"
Jerome Hicks "sweet music"
jihad Muhammad "NICE"
Just Mo "Nice work from Funky-T"
Mannix "Main Mix for me"
Master Kev "Nice!"
Mind Street "Nice one"
Mr Mike "Nice release. Will play. Thanks."
Ollie Blackmore (Soul-Heaven) "Loving this vibe!"
Paul Trouble Anderson "Kool work"
Ronnie Herel (Mi-Soul) "Reminds me of Equation- Say a Prayer! Baaaaad!"
Russell Pollitt "Cool track!"
Sahib Muhammad: support
Soulfuledge "Classy!"
tedd Patterson "Great tune! Full support on the original."
FOLLOW ROBBI
ON
INSTAGRAM
LIKE + Robbi
FACEBOOK
~~~~~~~~~~~~~~~~~~~~~~~~~~~~~~~~~~~~~~~~~~~~~~
Robbi is sponsored by www.Nychouseradio.com
24 hrs of banging dance music in surround sound