>>>>>>>>>>>>>>>>>>>>>>>>>>>>>>>>>>>>>>>>>>>>>>>>>>>>>>>>>>>>>>
PICK UP
Unlimited Capacities -
Juan Hoerni (incl.Dj Spinna Remix)
TRAXSOURCE
CHECK OUT PRESS RELEASE
Unlimited Capacities -
Juan Hoerni (incl.Dj Spinna Remix)
THE NOISEGATE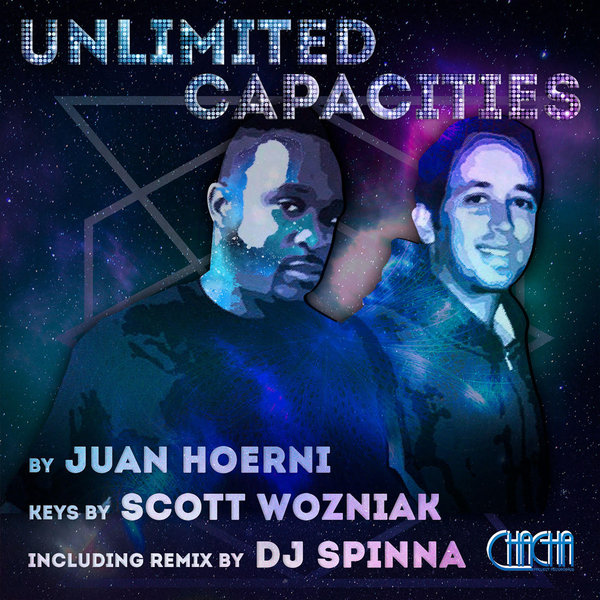 Los Angeles house music maestro Juan Hoerni strides into 2019 with a terrific new single for his
Cha Cha Project Recordings
imprint,
?Unlimited Capacities.?
The original is a bonafide groover, with sterling production and disco elements accompanying spare jazz-infused instrumentation. Sexy hints of vocals pepper the track as
Scott Wozniak
provides top notch keyboard work. It?s the sound of a sleek night ride through club land, no doubt.
Juan continues his history of legendary collaborations by enlisting none other than
DJ Spinna
on the remix. Spinna applies his down-and-dirty dance floor approach, bringing out some of the subtle Italo influences within the disco thump. An insistent rhythm is propelled by swirling organ, a bouncing bass line, and clav-like key stabs. This one?s blazing hot, and just in time for summer sessions.
Craig Stewart (Montana & Stewart)
? ?Superb, we love it!?
Tyler Stadius (Deepsite)
? ?Wow! Can?t pick a favorite here just yet. Both mixes are fantastic.?
DJ Harri (Sub Club)
? ?Digging these. Will play and support.?
Pete Williams (Natural Rhythm)
? ?Sweet groover here! DJ Spinna?s remix is the one.?
Jaymz Nylon (Nylon Recordings)
? ?Simply great music with a nice classic feel.?
Dutchican Soul (Strictly Rhythm)
? ?Dope track and remix. I will play this out.?
Michael Fossati (Spirit of House Web Zine)
? ?What an incredible rework by DJ Spinna.?
Deli G (Future Sound of House Radio Shows)
? ?Both mixes are on point.?
Ricky Inch (Ossom Records)
? ?Awesome stuff. Scott is off the hook on keys as usual.?
Edground (Brazilian Soul Crew)
? ?What an amazing release. Loving both mixes, they are perfect for my DJ sets.?
Available Now From:
Traxsource
,
Beatport
,
Apple Music
, And
Spotify
.