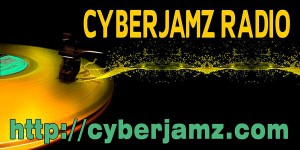 Cyberjamz Internet Radio has several slots available in our lineup, in addition we are also looking for djs who would prefer to join us as backup to permanent slots.
In order to be considered you MUST have a pc, hardwired internet(not wireless) and be able to perform a test stream to ensure connectivity. If you possess the technical requirements, please submit a 2 hour mix for consideration to
contacthousecat@gmail.com
Open slots: Wednesdays: 3-5pm, Thursdays 3pm-5pm, 5pm-7pm, Fridays 6pm-8pm, Saturdays 9pm-11pm, Sundays 11am-1pm
and subs for all slots in the weekly lineup.
Interested in other formats besides house music, such as neo soul, gospel house, slow jams, & r&b.
Thanks .
SammyRock and Catherine Harris Rowell
http://cyberjamz.com