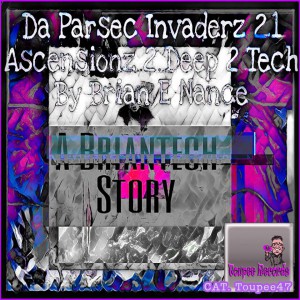 Yes.. even Toupee Records getting in on it..

Jeez?. Hot Release Alert:
Parsec2.1 (The Btech Story) Brian Nance ? Toupee Records 2017
The long awaited Parsec2.1 (The Btech Story) is about to hit the dance floors. If you haven?t experienced Da Parsec Invaders 2 E.P which includes some slammin deep tech house pieces,then it?s time to catch up. This EP here takes off where the last one left off.. you will soon know when rocking these joints that Brian Nance is way ahead of our time.
Deep.. electronic soul for dat ass..!!
coming middle of Nov 2017.
Da Parsec Invaders 2 E.P ? Brian Nance
Toupee Records out now
http://bit.ly/2eie583